BNSF Names Arizona & California Railroad 'Shortline of the Year'
Fort Worth, Texas, Nov. 12, 2019 – BNSF Railway Company (BNSF) announced Arizona & California Railroad (ARZC) as its 2019 'Shortline of the Year' during its annual Shortline Conference. Operating a 205-mile line running between Matthie, Ariz., and Cadiz, Calif., ARZC works closely with BNSF operating teams in Barstow, Calif., and Phoenix to handle approximately 20,000 units of overhead traffic annually. A subsidiary of Genesee & Wyoming (NYSE:GWR), ARZC was recognized for its commitment to safety, service, growth, investment and velocity.
"ARZC's dedication to safety is evident by its remarkable safety record," said Merril Lieb, assistant vice president, BNSF Shortline Development. "The railroad mirrors that dedication in its continued infrastructure investments, which have produced significant customer growth."
Over the last seven years, ARZC has invested more than $12 million in its line and recently shared the cost with BNSF to upgrade infrastructure in Matthie to facilitate more efficient delivery of trains and reduction of dwell time. While investing in its railroad for business growth, ARZC has continued to operate injury-free for the last 13 years.
"In addition to completing our 13th consecutive year injury-free, we saw significant growth in 2019 with the addition of the Rose Acres egg farm and outbound Fondomonte alfalfa shipments, both using the new loop track which was opened on the ARZC line," said Rick Spiering, general manager of ARZC. "Thanks to the collaborative efforts of our customers, BNSF and ARZC, we expect this growth to continue for years to come."
BNSF also recognized Texas North Western Railway (TXNW) for its commitment to safety and customer service. Serving customers in the Texas Panhandle, TXNW operates under a set of deeply held core values of safety, integrity, quality and an ethic of servant leadership. TXNW handles more than 20,000 loaded railcars annually in conjunction with BNSF and has the capacity to store more than 10,000 railcars with hundreds of acres available for development, providing customized solutions for its customers.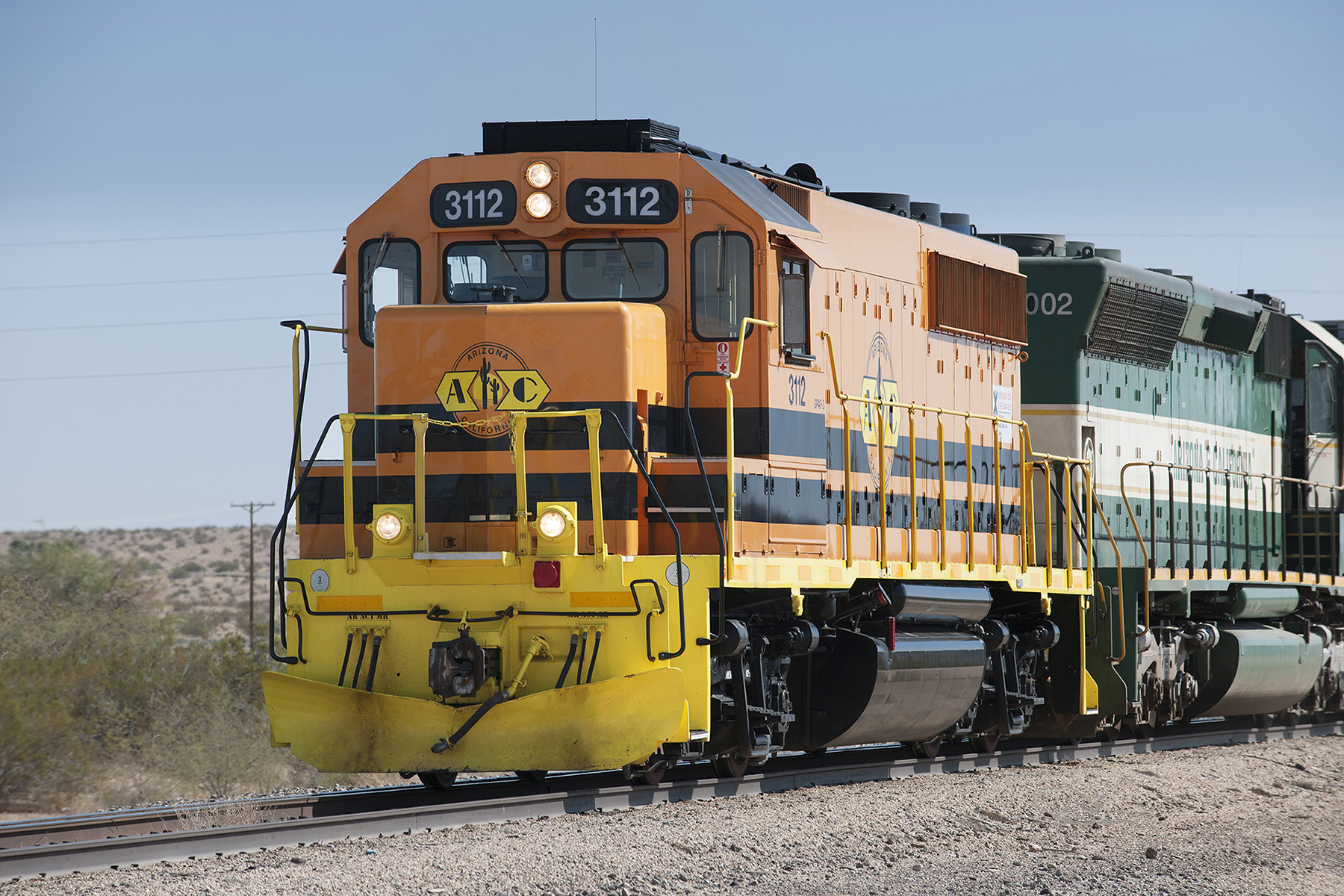 About Arizona & California Railroad
Arizona & California Railroad Company (ARZC) is a 205-mile short line railroad running from Matthie, Arizona, to Cadiz, California. Commodities hauled include agricultural products, construction products, lumber and petroleum products. ARZC was acquired by G&W in 2012.
About Texas North Western Railway
Texas North Western Railway (TXNW) has been serving the rail transport, storage, operations and logistics needs of leading companies in the Texas Panhandle since 1982. Located approximately 50 miles north of Amarillo near Sunray, TX, TXNW interchanges with BNSF Railway and provides railcar storage, service, transport and transload services to national, regional and local customers. TXNW has the largest private car storage in the United States.
About BNSF Railway
BNSF Railway is one of North America's leading freight transportation companies. BNSF operates approximately 32,500 route miles of track in 28 states and also operates in three Canadian provinces. BNSF is one of the top transporters of consumer goods, grain and agricultural products, low-sulfur coal, and industrial goods such as petroleum, chemicals, housing materials, food and beverages. BNSF's shipments help feed, clothe, supply, and power American homes and businesses every day. BNSF and its employees have developed one of the most technologically advanced, and efficient railroads in the industry. We work continuously to improve the value of the safety, service, energy, and environmental benefits we provide to our customers and the communities we serve.