Relationships, trust are keys to BNSF Mexico's success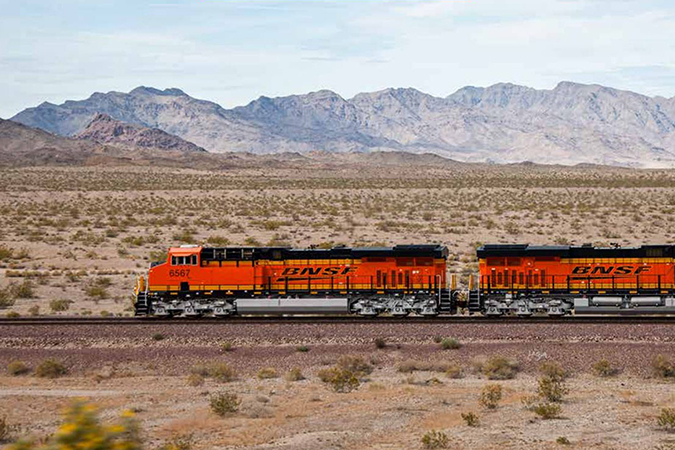 En español

Doing business in Mexico is no different from anywhere else. But one thing that is truly valued by our customers to the south is relationships, according to those who work there.
"What's most important to our customers is to honor your word and to build relationships based on honesty and truth," Antonio Gomez, one of two BNSF market managers based in Mexico City, said.
Elisa Angles, a market manager in Queretaro, agreed. "A customer is looking for someone they can trust, who knows their business and understands their processes," she said. "They are looking for someone who can answer and solve their problems, who speaks clearly and transparently."
This transparency is especially important considering BNSF's rail service physically begins or ends on the U.S. side of the border. It's the solutions the team brings to the table – and communication – that help to maintain and grow this business.
"We speak Spanish. We speak English. We understand the opportunities and challenges involved in Mexico shipping, and we offer customers cross-border transportation expertise," Paul Hirsch, assistant vice president of our Mexico Business Unit, said.
The business unit was established in 1997 as BNSF de México. Through direct access, trackage rights and service agreements, the business unit provides shipping solutions for all types of commodities to rail-served destinations or via transloading (for facilities that are not rail-served). An essential part of the BNSF Mexico solution is having people based in Mexico.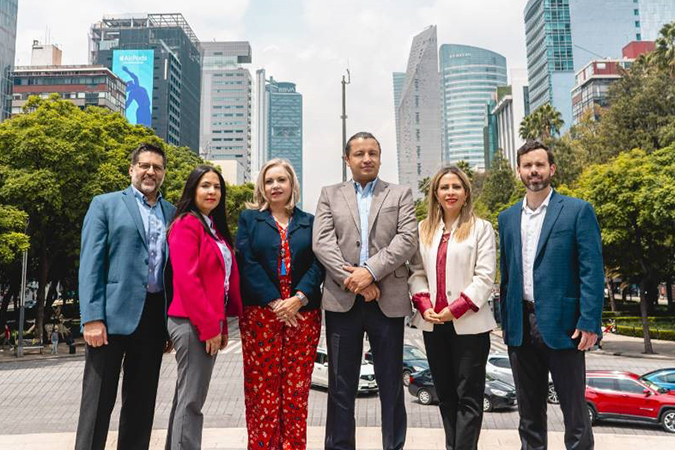 "It's important that we have a sales team in major Mexico centers, where we can build relationships with customers, other railroads, brokers and authorities," Hirsch said, noting that the sales staff, which also includes a team in Monterrey, must be very adaptable as the country's markets, regulations and administration change.
Laura Hernandez, the other market manager based in Mexico City, added: "In our culture, it's about meeting and knowing people, so by being here in Mexico, we have the opportunity to grow the best network in the industry, plus we are also immediately aware of the political and industry changes."
Angles has been with BNSF Mexico for more than 20 years, having previously worked for another railroad and in the chemicals industry. Both experiences – and the relationships she'd established -- help her as she meets with customers to discuss BNSF services.
"When I call on a customer the first time, I've done my research to understand their transportation issues," she said.
As an example, a Mexican petrochemicals company that had shipped polyethylene to a U.S. port via barge decided to move the product on rail. They'd leased 400 hopper cars but weren't familiar with how best to move by rail, so Angles explained how BNSF service could work for them.
"I started by asking, 'How can we help?' and then connecting the customer with the right people, communicating about the process and keeping them informed," she said. Now the loads are moving by another carrier to the border, then on BNSF to an inland production plant in the U.S.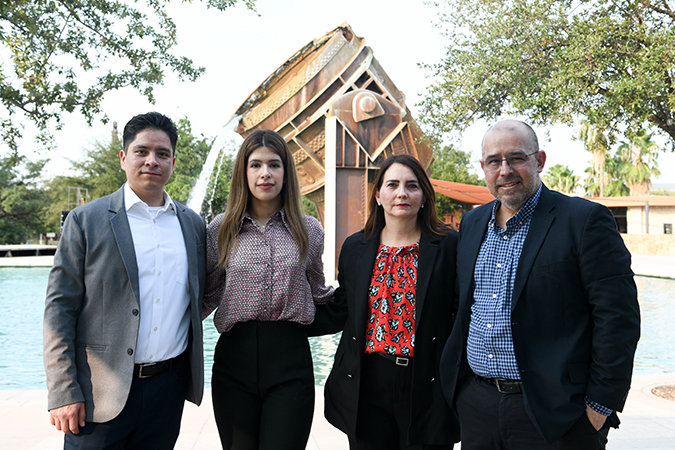 The sales managers not only manage the relationships, but also work closely with our Sales & Marketing teams in the U.S. and Canada. Our superior service comes from the teamwork between Sales & Marketing, Operations, Customer Support and Border Support teams that work very closely to ensure freight has clearance prior to reaching the border and that trains move efficiently 24/7.
Currently, about one third of BNSF's business with Mexico is agricultural – corn, soybeans and wheat. Notably, BNSF was the first to pioneer shuttle trains, a dedicated train made up of 100 hopper cars, into Mexico. Another third is in Industrial Products including steel, rail equipment and chemical and plastics, with the rest in Automotive and the greatest potential in Intermodal.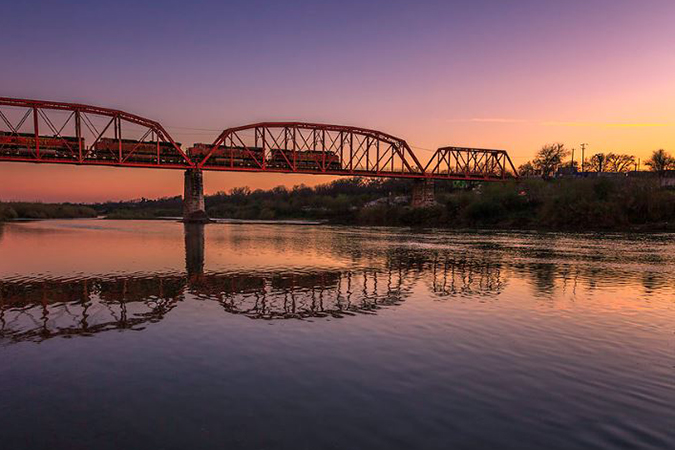 "Even after so many years of rail privatization in Mexico, we continue to introduce customers to rail and intermodal, which is the fastest-growing segment and how automotive parts, food and beverages and appliances move to the U.S.," Hirsch said. "Our customers recognize that while our tracks are not physically in Mexico, we have the people and add the value to be their preferred carrier."
Since the business unit was established, those value-added relationships have made all the difference. In 2021, there were around 350,000 units – containers and carloads – that either originated from or were destined to Mexico on BNSF.
To learn more about BNSF's services in and out of Mexico, visit our website.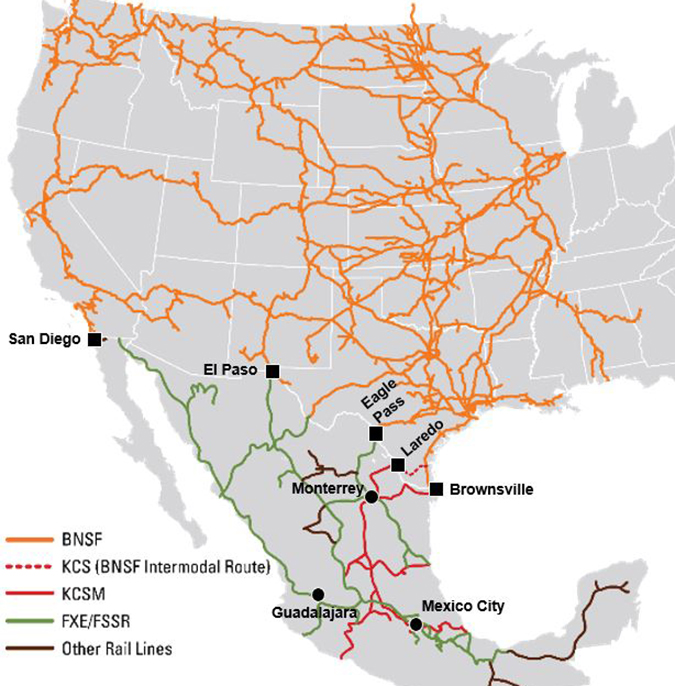 BNSF has gateways at Eagle Pass, El Paso and Brownsville, Texas, and San Diego. We also can reach Laredo interchanging with KCS at Robstown, Texas. We do all of our moves in and out of Mexico through Kansas City Southern de Mexico and Ferromex (FXE).
Did You Know?
Here are some facts about Mexico and why BNSF's business there is so important:
Mexico's population is 130 million.


Mexico is the second-largest trading partner with the U.S., behind Canada (China is third).


Mexico is the 15th largest economy in the world.


It's the sixth-largest auto producer and the largest auto parts producer.


Mexico's rail system was nationalized starting in the 1920s and for nearly 70 years was government-run. By the early 1990s, competition from trucks and shipping decreased the railroad share of the nation's freight, and the system was privatized in 1995.


In 1994, the North American Free Trade Agreement (NAFTA) created a free trade zone between Mexico, Canada, and the U.S.


On July 1, 2020, the United States-Mexico-Canada Agreement replaced NAFTA.