Pre-Employment Qualification Process
Medical Review Process
The BNSF pre-employment medical review process allows BNSF to specifically evaluate your capabilities in line with the demands/requirements of the job. The physical demands/requirements vary by job.
You may be asked to complete one or more of the following during this process:
Medical History Questionnaire
Urine and/or Hair Drug Screen

Vision and Color Acuity Test
Hearing Test
Physical Exam
Thorough Review of medical information and records by BNSF Medical Team
Physical Capabilities Test - Watch the video: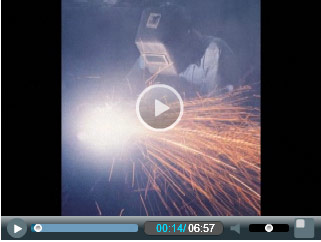 Background Review Process
The chart below shows you the required elements of our background review, as well as what we must specifically verify for each element. Please note that once you submit your application you do not get the opportunity to make any changes or updates. Be sure to disclose any and all criminal convictions, traffic violations and employers within the time frames noted below. In the event we are unable to verify your employment you will be required to provide adequate documentation (W-2, 1099, Schedule C's, pay stubs, invoices, etc.).
| Element | Guidelines | Time |
| --- | --- | --- |
| Education | Highest level of degree obtained from accredited institution (e.g. GED, High School diploma, post-secondary degree) | Indefinite look back |
| Employment History | Any and all employment, including self-employment | Past five (5) years |
| Military | Military history from DD-214 Member 4 Copy or LES | Past five (5) years |
| Criminal History | Full criminal record review, including misdemeanor and felony convictions at federal, county, state, and city level - includes DUI/DWI | Indefinite look back |
| Driving (Motor Vehicle) Record | Driving record - any and all traffic convictions | Past seven (7) years |
| Social Security Verification | To establish a legal right to work in the U.S., candidate's name must correspond to Social Security number and date of birth | N/A |
Drug Test
BNSF uses a hair test for illegal drugs in its employment application process. Please note that it will be necessary for you to provide a hair specimen for this test, which will test for illegal or illicit drug use in the past approximate 90 days. Hair specimens can be collected from EITHER the head or body and can be taken from several locations to get the required amount necessary for testing. Studies indicate that the head hair grows an average of 1/2 inch per month. You will not be able to progress an application for employment unless you can provide an adequate hair specimen for testing. Hair collections will be done at the BNSF Hiring Event. If you cannot pass this test, please do not attend. More information regarding hair testing .
Transportation Worker Identification Credential (TWIC)
Receipt of a TWIC is a condition of employment for positions requiring unescorted access to secure areas of port facilities. Should you be offered and accept a job that requires the TWIC, you will be notified via the conditional offer letter with next steps. It is NOT necessary to take any action at this time.
The Transportation Security Administration (TSA), in coordination with the U.S. Coast Guard, requires all BNSF employees whose work requires unescorted access to secure areas of port facilities, to include inland ports, to obtain a Transportation Worker Identification Credential (TWIC).
Affected individuals must submit to a TSA security assessment to obtain a TWIC. The assessment requires individuals to provide to the TSA biographic information, identity documents and biometric information, including fingerprints and a digital photograph. TSA provides this information to the FBI and the Department of Homeland Security to perform terrorist threat, criminal history and immigration checks. Affected employees will be required to show their TWIC to port, TSA, or Coast Guard authorities to gain unescorted access to secure areas in port facilities.
More information is available online on the TSA website.